Ceramic mould makers
There are different stages in the mould making process that we can offer.

Silicone Cases
Producing silicone rubber cases for the mass production of plaster moulds.

Modelling
We mainly model in plaster using a lathe or a powered whirler.
---
Brunswick Ceramic Services is a well-established family run business with a wealth of knowledge within the ceramic industry. We are based in Stoke-On-Trent, the heart of ceramic production since the early 17th century.
The company was initially founded in 1973 by Fred and Mavis Hackney.  Fred spent many years in the pottery industry working alongside Mrs Susan Cooper Williams Ellis at Portmeirion Pottery and teaching BA and MA students at the North Staffordshire Polytechnic. The business is now run by their son Neil Hackney, his son David and daughter-in-law Nikki.
Neil has over 40 years' experience working with all aspects of mould making production including Modelling, Blocking and Casing. Working with a range of materials, including but not limited to, plaster, clay and rubber.
We have a lot of connections within the industry, which is down to the outstanding reputation throughout the world for excellent service and high-quality work. This means if you have a project we can help you to build connections with other local manufacturers to have your designs completed from start to finish. We also have strong links with various engineering companies who serve the pottery industry producing machines, metal back parts and rings.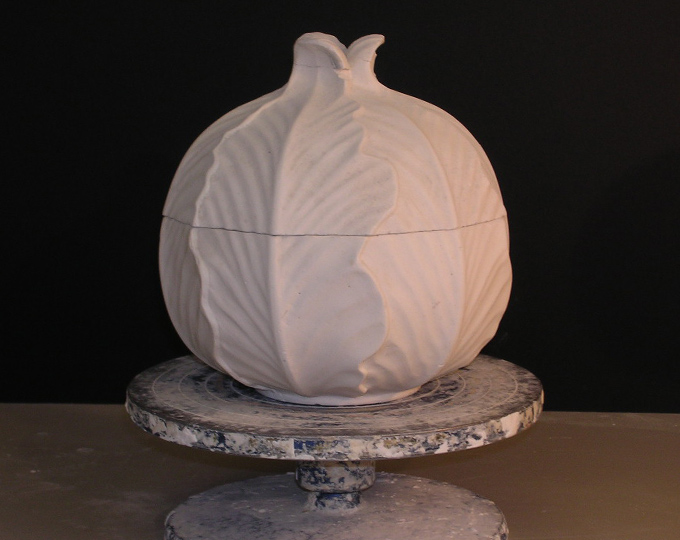 The type of products we produce is down to the individual customer's needs, ranging from tableware such as teapots, jugs, bowls, plates, cups and saucers to heating elements, finials for rooftops, ceramic tiles or even a scale model of the F.A Cup. Our team has the skills and experience to meet your needs.
All our customers are important to us, whether they are a student starting up, hobbyist, a small-studio potter to the large pottery manufacturer. We pride ourselves on our service to the customer.