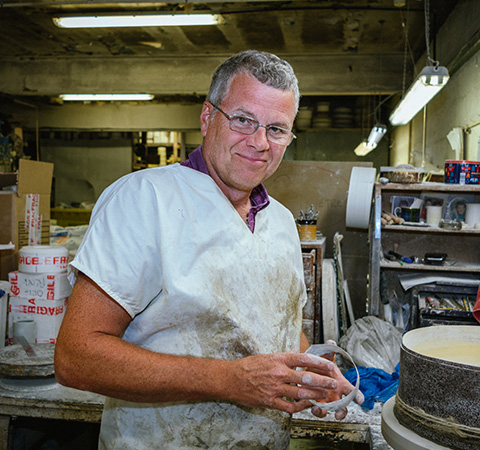 Neil Hackney, Director.
I worked alongside my father Fred Hackney from the age of 15 and now have over 40 years of experience within the industry. Enrolled at Staffordshire Polytechnic for a 3-year Mould Making Course in 1979 where I graduated with a Distinction. I spent years within the company improving my skills working alongside my father until he passed in 2012. Fully experienced in all aspects of Modelling, Blocking, Casing and Mould making production. I have had the pleasure of working with thousands of companies, artists, and enthusiasts all over the world and take pride in offering the best service that we can.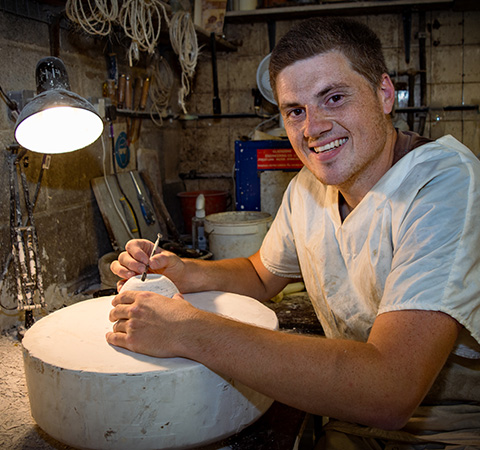 Dave, Neil's son.
I started working for Brunswick in 2010 alongside my dad and my Grandad Fred. I am experienced in all aspects of Blocking, Casing and Mould making production. All of my skills have been finely tuned to meet the high standards previously set by those before me that our company is renowned for. I thoroughly enjoy my job, and love seeing all the finished pieces from our customers.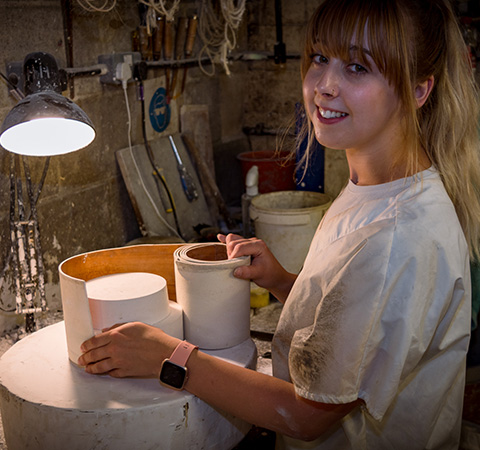 Nikki, Neil's daughter-in-law.
I joined the family business in 2018 taking on the accounting side of Brunswick but turns out I like to get my hands dirty and enjoy being elbow deep in plaster and clay on a daily basis also. I'm all about creativity and love seeing all the products and ideas that our lovely customers bring through our door! I'm still fairly new to the industry in comparison to the rest of our lovely team, I definitely learn something new every day, but I also bring a set of fresh young eyes to indulge in the finer details of each design.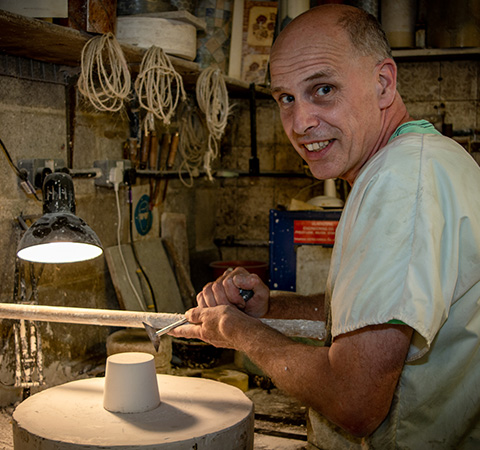 Terence
Neil and I started primary school together when we were 5 years old a long time ago! I have been with Brunswick for over 30 years and went to the Polytechnic also. I am experienced in Modelling, Blocking, Casing and Mould Making.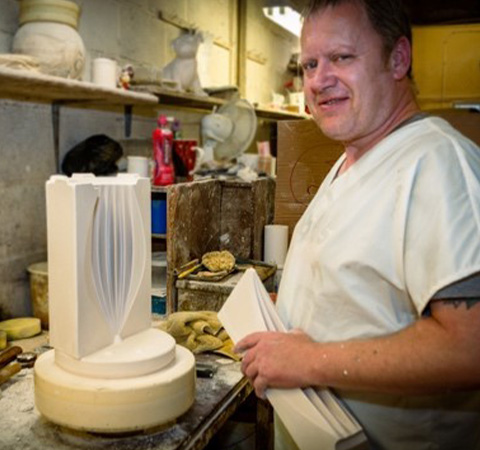 Zak
I started my Career as an apprentice for Britannia Pottery and have now been working for Brunswick for over 25 years. I am trained in all aspects of Mould production.